To use JGN testbed network, there is some paperwork need to be done. Currently for overseas organizations to use JGN, they need to apply through a research partner in Japan.

The Japanese partner needs to prepare and submit the research plan documents to tb-info@ml.nict.go.jp.
After the submission, the global partner needs to coordinate with their Japanese partner prior to using JGN. Some preparations are necessary.
To use JGN globally, you need to connect into JGN access points in global locations.

For more information about how to use JGN, please email to tb-info@ml.nict.go.jp.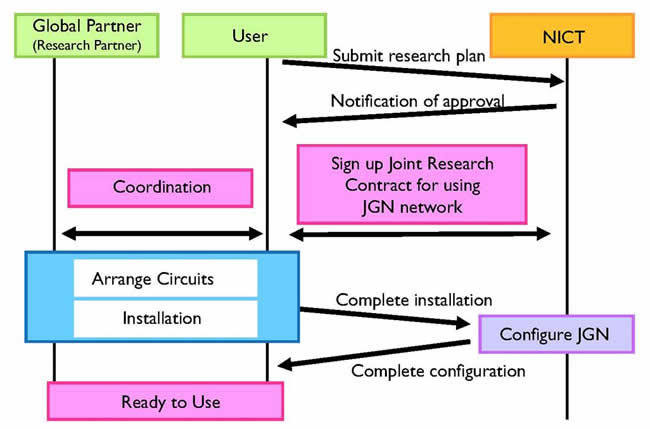 <!—->