NICT's Integrated Testbed
As a foundation for Open Innovation, construct and provide a verification platform that enables to promote IoT-related technical and social demonstrations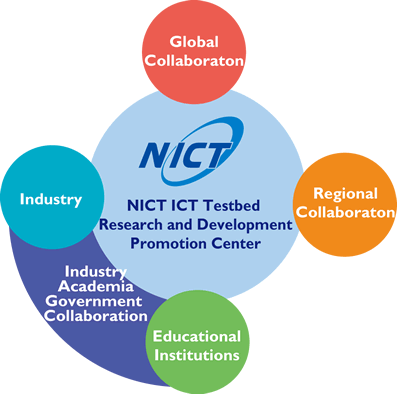 ICT Testbed Research and Development Promotion Center has established "NICT's Integrated Testbed" and operates it to support the demonstration of cutting-edge ICT technologies and forecasting on IoT technologies. In "NICT's Integrated Testbed", we have
JGN: High Speed R&D Network Testbed
StarBED: Large Scale Emulation Testbed
Users are possible to freely combine these testbeds. As a verification platform capable of integrally promote technical verification and social demonstration in a wide range of fields as well as IoT related technologies, it has been used for R&D in industry, academia and local community and also for NICT research projects.


Place for field trails of new technologies and accelerate technical and social demonstrations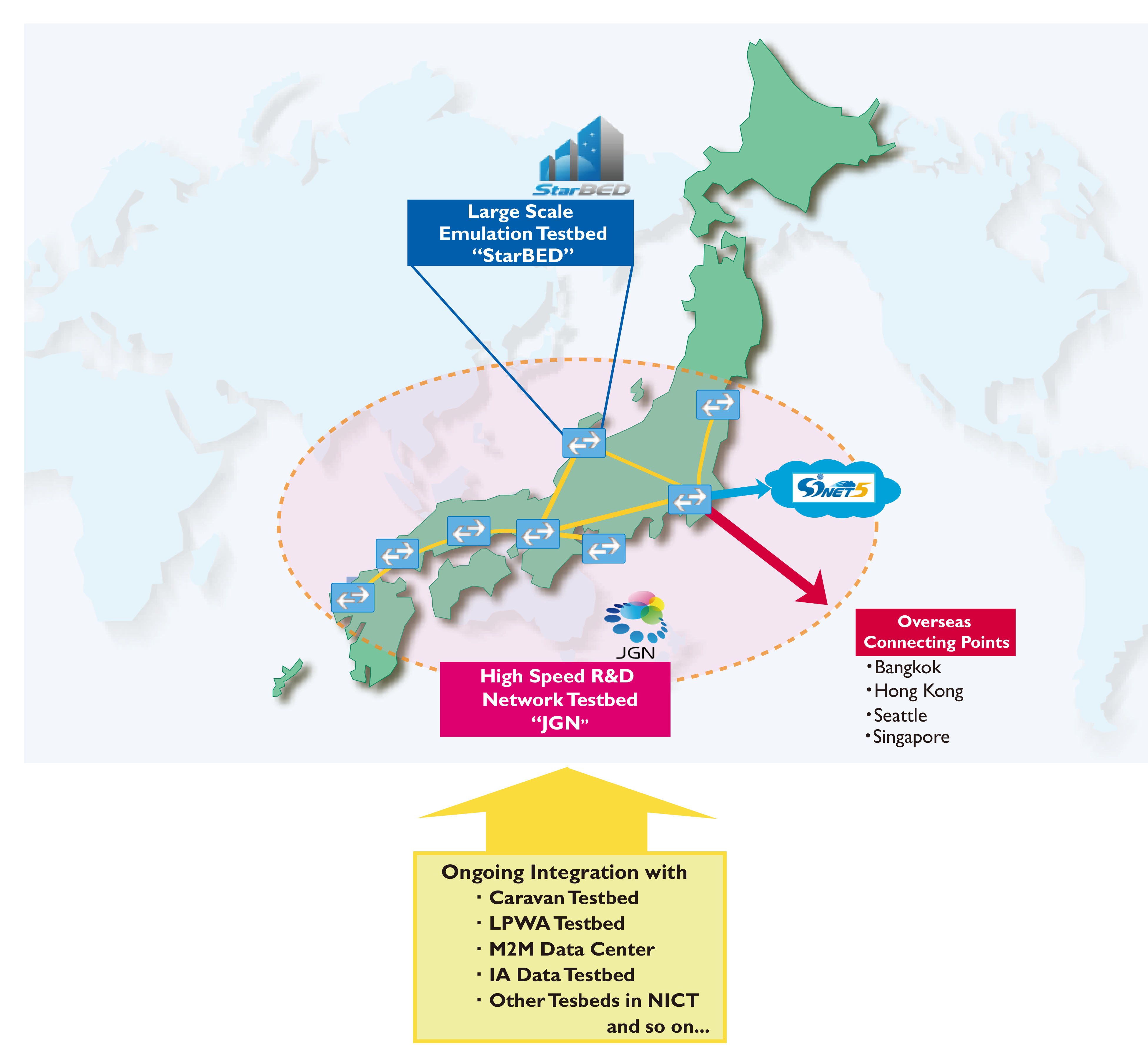 Testbed Facilities
With "NICT's Integrate Testbed", it is possible to use combination of high speed networks connecting domestic and overseas access points with up to 100Gbps, and severs installed in multiple locations.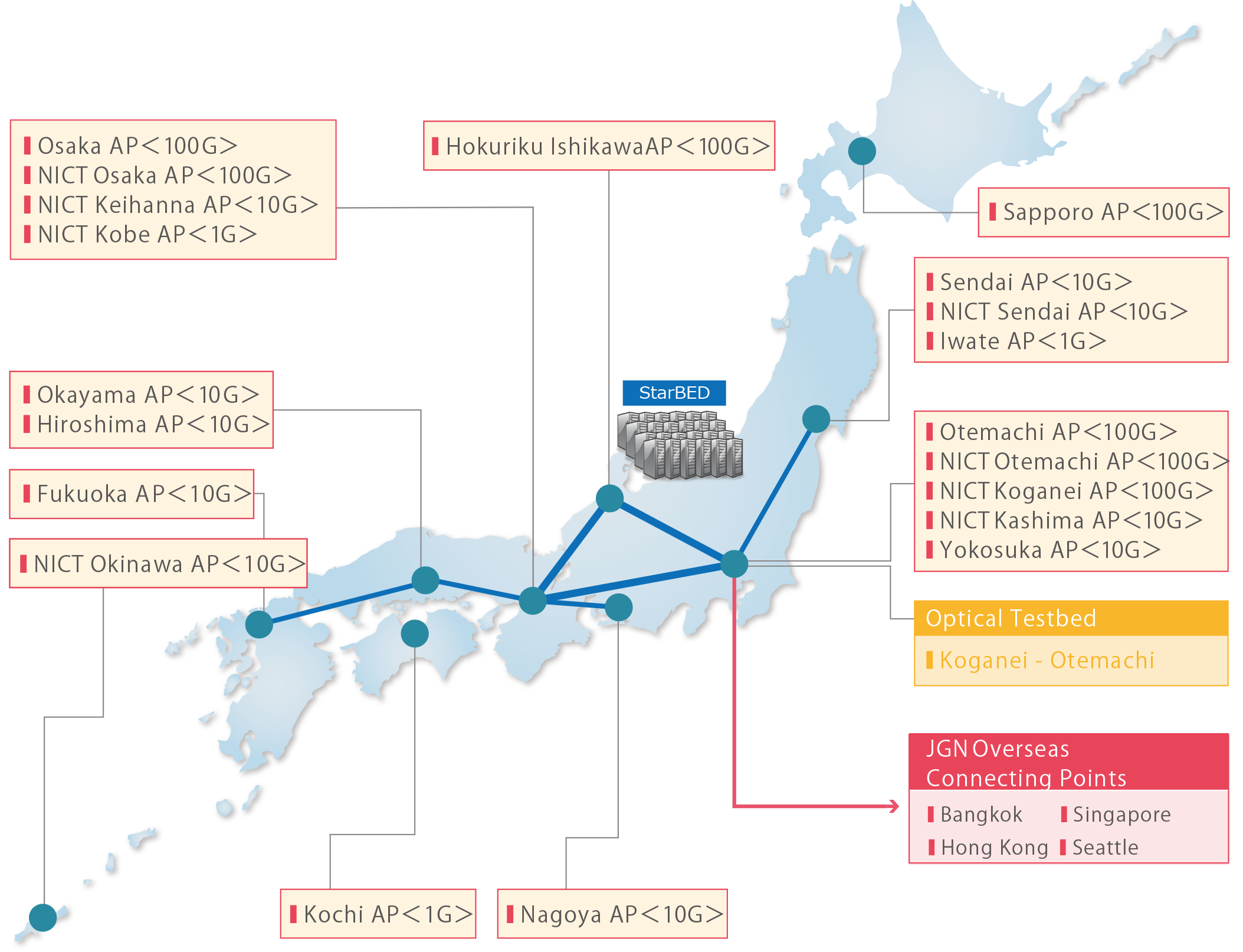 JGN Global Networks
JGN is a part of NICT's Integrated Testbed, which has international circuits to enhance collaborative R&D activities with global institutions. It has 100G circuits in Asia connecting Tokyo - Hong Kong - Singapore as well as a 1G link between Bangkok and Singapore.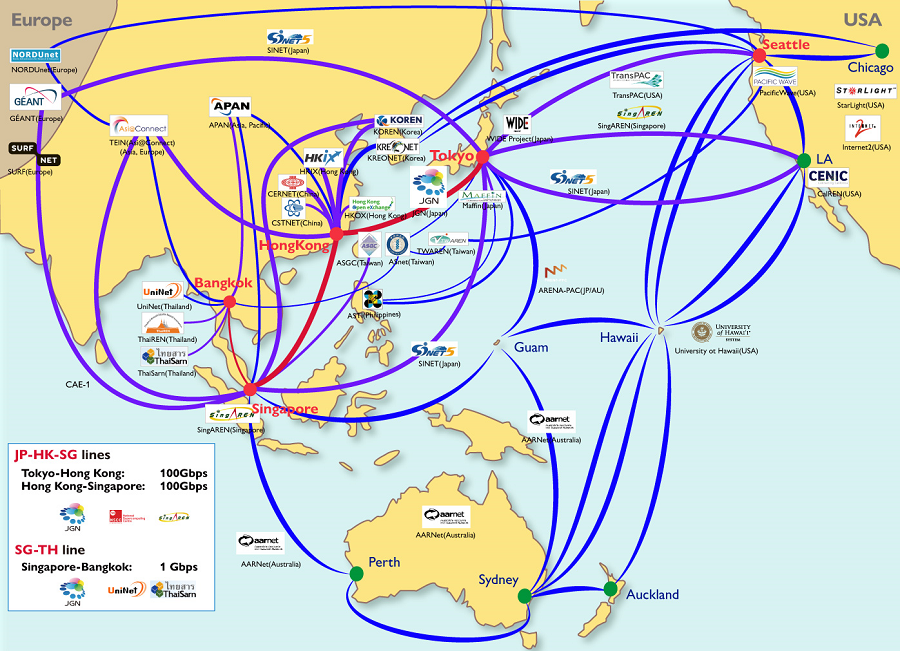 NICT Testbeds Transition
In 2016, ICT Testbed Research and Development Promotion Center has started the operation of "NICT's Integrated Testbed" which is a combination of testbeds that NICT has and continue to expand its operation.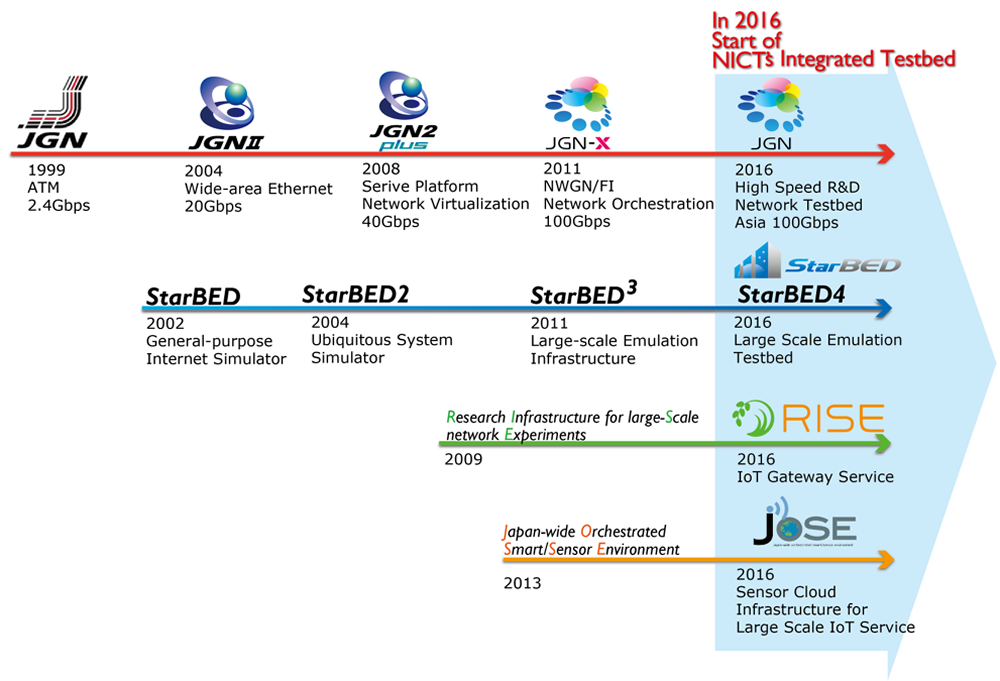 Copyright © National Institute of Information and Communications Technology (NICT) All Rights Reserved